Whether it's heritage, hope or insanity that fuels them, Sydney-based Bad Pony simply do not stop. With four national tours
under their belt and three international showcases (Singapore's Music Matters - 2016, Canadian Music Week - 2017, SXSW - 2018), Bad Pony have spent the most part of their career together on the road, not to mention having independently released four self-produced singles, all with national radio success.
After playing to packed out venues across Austin, the highlight of this year's SXSW for Bad Pony was easily playing Sound's Australia's Aussie BBQ at the inaugural Australia House showcase. Playing before national idols such as Gang of Youths, Bad Pony's explosive performance saw them walk away with the award of 'Best Australian Group', as voted by The AU Review.
The indie-rock-pop-dance-funk outfit (let's be honest, they're a hybrid of genres but all that matters is that they're a bloody great time on stage) kicked off 2017 with a showcase at Canadian music week, inked a management deal with Sydney-based agency, ArowAgency and scored a Rolling Stone Australia premiere for their single 'Deficiency'. If that wasn't enough excitement, they topped off another huge year of touring with a performance at Australian Music Week and winning the Australian Music Week award.
"The country has produced many impressive electronic pop acts in recent years, and Sydney's Bad Pony look like they may be next in line to break out."

SXSW, 2017

​
​"Promoters and agents lined the outskirts of the crowd, nodding in recognition of Bad Pony's growing reputation. Having completed three national tours since 2015 and with a publishing deal with Perfect Pitch Publishing, and a booking deal with 123 Agency already under their belt, it won't be long before the band complete a full set of international deals. Adrenaline-fuelled, raucous and executed with controlled power, Bad Pony's live set is as indelible as their songs: infectious and satisfyingly polished."
The Industry Observer, March 2018.​
​​​"It's admirable that everything the band puts out there is fully DIY – be it the songwriting, production, or music videos that really propel the image of the band forward, and naturally the band conveys a true authenticity in their performances. We highly recommend keeping track of this Sydney band, they'll be all over the world very soon! "
Concentus (UK), April 24, 2017 ​​
"Bad Pony's new single, 'Half Blood', is another banger from the group. Filled with soulful vocals, tasty riffs, pounding drums, and a brilliant chorus that will definitely see the track quickly become a fan favourite at upcoming shows."
Tone Deaf, October 25, 2017 ​
"The band's music is resonating with an international audience now, with their previous releases attracting hundreds of thousands of plays on music streaming app Spotify since the start of the year."
Daily Telegraph, 2016 ​
Powered by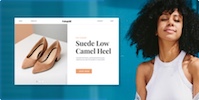 Create your own unique website with customizable templates.